Originally published at: Scammers capitalise on pandemic as Australians lose record $851 million to scams | Scamwatch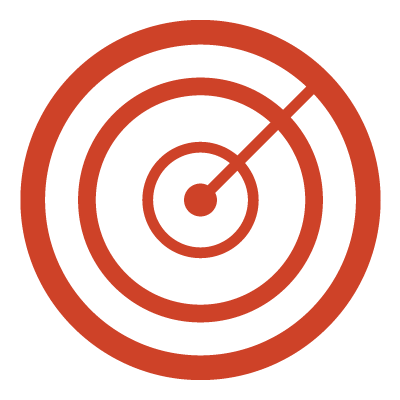 Australians lost over $851 million to scams in 2020, a record amount, as scammers took advantage of the pandemic to con unsuspecting people, according to the ACCC's latest Targeting Scams report released today.
The report compiles data from Scamwatch, ReportCyber, other government agencies and 10 banks and financial intermediaries, and is based on more than 444,000 reports.
Investment scams accounted for the biggest losses, with $328 million, and made up more than a third of total losses. Romance scams were the next biggest category, costing Australians $131 million, while payment redirection scams resulted in $128 million of losses.
"Last year, scam victims reported the biggest losses we have seen, but worse, we expect the real losses will be even higher, as many people don't report these scams," ACCC Deputy Chair Delia Rickard said.
"Unfortunately scammers continue to become more sophisticated and last year used the COVID-19 pandemic to scam and take advantage of people from all walks of life during this crisis."
Of the $851 million in combined losses, $176 million were reported to Scamwatch alone. (All losses described below are from Scamwatch data only).
"Victoria, which was significantly impacted by the second wave of the virus, recorded the highest losses nationwide for the first time and Victorians reported $49 million in losses to Scamwatch, more than double those in 2019." Ms Rickard said.   
"We saw scammers claiming the government restrictions meant people could not see items in person before purchase. This was a common ruse in vehicle sale and puppy scams, which both had higher reports and losses." 
As people spent more time online during the COVID-19 pandemic lockdown, reports and losses for some scams also increased. 
Health and medical scams increased more than 20 fold compared to 2019, accounting for over $3.9 million in losses. Losses to threat based scams increased by 178 per cent to $11.8 million, and there were more than $8.4 million in losses to remote access scams, an increase of over 74 per cent. 
Phishing activity also thrived during the pandemic, especially through government impersonation scams. There were over 44,000 reports of phishing scams, representing a 75 per cent increase.  
People who detect a scam, whether or not they have lost money to it, can report scams and learn more about how to get help on the Scamwatch website at scamwatch.gov.au.
They can also follow @scamwatch_gov on Twitter and subscribe to Scamwatch radar alerts to keep up to date with advice for avoiding the latest scams affecting the community.
Background
The 2020 Targeting Scams report includes data from Scamwatch, ReportCyber, other government agencies, and 10 banks and financial intermediaries. 
Highest scam losses reported to banks and government
Highest scam losses reported to banks and government
| Scam type | Scamwatch | ReportCyber* | Bank losses | ASIC | Total[1] |
| --- | --- | --- | --- | --- | --- |
| Investment scams | $65,820,313 | $6,806,439* | $89,339,207 | $185,394,786[2] | $328,091,449 |
| Dating and romance scams | $38,916,120 | $27,871,737 | $92,486,588 | N/A | $131,976,234 |
| Payment redirection scams | $14,115,692 | $75,704,868 | $73,901,297 | N/A | $128,415,400 |
| Shopping scams | $12,914,146 | $55,239,943 | $10,523,027 | N/A | $62,147,260 |
Notes:
[1] These totals have been adjusted to take into account of duplications where the same loss has been reported to multiple agencies.
[2] Whilst ASIC do not have reported losses listed in any other categories in Table 2.2, they also received reports of losses of $857,195 to fake credit/loans, $289,750 to money transfer schemes and $149,245 to fake debt/invoice scams.
[*] The investment scam figure provided for ReportCyber in table 2.2. is only for a period of 2 weeks in December 2020. Prior to this period, ReportCyber did not have an investment scam category for the purpose of reporting. Therefore, we expect that the actual losses to investment scams are likely to be considerably higher than those set out in the table above.